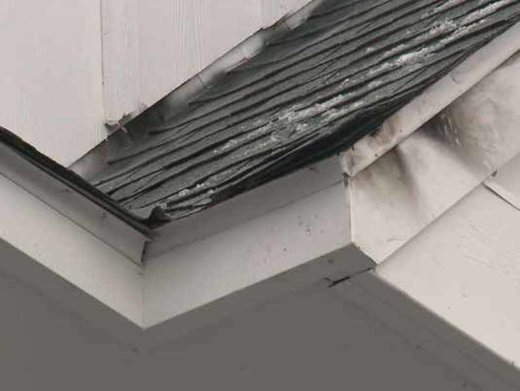 Just about everyone across Minnesota will tell you this has not been a run-of-the-mill start to winter.
Snow is hard to come by for most areas of the state, temps have been unseasonably warm, and it feels a bit more like spring than our cruelest season.
But Wednesday brought a different winter weather twist for Bill Wolfson of Orono. He and his wife were sitting in their second-story breakfast nook around 8:45 a.m. when the home was struck by a lightning bolt, launched by a system of thunder snow.
DNR climate statistics suggest it is a phenomena that occurs only once every five years or so.
"It was essentially like the 4th of July, we had an explosion up on the rooftop," Wolfson explained. "Smoke, sparks...."
While they didn't see any flames jumping from the structure there was smoke pouring from the roof vents, convincing Wolfson to call 911. The Excelsior-Long Lake Fire Department responded to make sure nothing was smoldering inside the attic that would lead to a more significant fire.
Wolfson then called his contractor, who had just finished a major remodel on the property, to see what the damage was. Fortunately, the impact of the lightning strike appears to be minimal.
Orono did not have a corner on the thunder and lightning market Wednesday morning:
Reports of the unusual December occurrence poured into KARE 11 on social media for most of the morning
. A reported lightning strike in rural New Prague knocked out power to almost two dozen customers.
The weather system moved east from the Twin Cities all the way down to Winona before heading into Wisconsin, where thunder was still being reported as of 11 a.m. The winter fireworks were accompanied by a mixture of rain and snow.
As for Bill Wolfson, it was a memorable morning that could have turned out much worse. "It was an odd state of events for December," he chuckled.