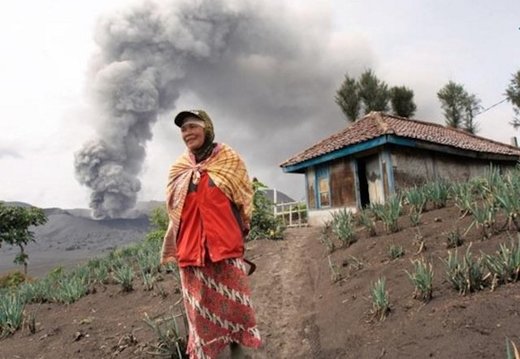 Mount Bromo volcano in East Java, Indonesia erupted Tuesday spewing column of ash by up to 1.5 km. to the sky, a disaster management agency official here said.
Powerful bursts of hot ash and gravel erupted from the rumbling volcano at 06:00 a.m. local time, heading west to northwest as far as 2.5 km from the crater, Sutopo Purwo Nugroho, spokesman of the national disaster management agency said.
Tourist and visitors are banned from entering the slope by up to 2.5 km from the crater, he said.
"Residences are warned to keep vigilant over continuation of the eruption and possible greater eruption," he told Xinhua via phone.
The agency and local community have prepared for any emergency to counter possible risks of greater eruption, Sutopo said.
The 3,829-meter-high Mount Bromo last erupted in January 2011, forcing airlines to ground their planes.
Mount Bromo is one of Indonesia's 129 active volcanoes.
Source: Phillippine News Agency