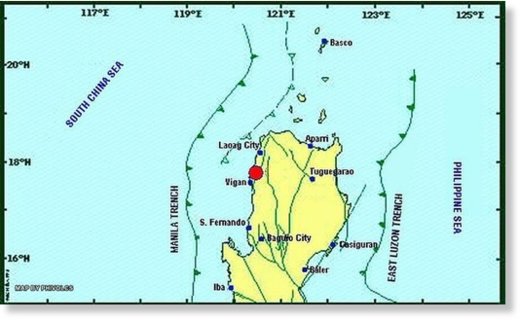 A 5.2-magnitude earthquake struck near the town of San Juan in Ilocos Sur on Thursday evening (December 17), according to the Philippine Institute of Volcanology and Seismology (Phivolcs).
Aftershocks are expected, it added.
The United States Geological Survey (USGS), however, said the quake that struck at 8:44 p.m. had a magnitude of 5.4.
Strong quake felt in one town
Based on
Phivolcs' earthquake intensity scale,
an Intensity 5 or a strong quake was reported in the town of Sinait, more than 30 minutes drive from the town of San Juan.
Many sleeping people are awakened, while stationary vehicles rock noticeably at this intensity, the agency said.