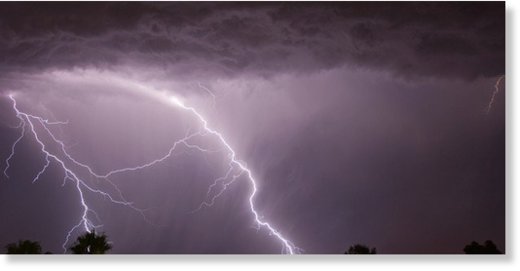 An Army soldier and a fisherman were killed when they were struck by lightning in separate incidents during heavy rain Tuesday afternoon here, police said.
A report received by Sr. Supt. Angelito Casimiro, Zamboanga City Police Director, identified the fatalities as Army Cpl. Eduardo R. Talanayan, 29, of the Army's Alpha Co., 1st Infantry Battalion, and Rey M. Masucang, 43, of barangay Buenavista in Curuan district.
The report said Talanayan was resting near an electric post inside his outpost at Sitio Malasugat, Barangay Sangali Port Area when lightning hit, causing his electrocution. Residents in the area took the troop to the nearby Mindanao Central Sanitarium where he was declared dead on arrival.
Masucang was onboard a banca with companion Dilario Huesca, 45, fishing off the sea of the coastal village amid bad weather. This was when the lightning struck.
Huesca paddled the sea craft to the shore and reported the incident to the district police office guard who helped Huesca take Masucang's body to a nearby funeral parlor.