The ESB will not increase the amount of water flowing through the Parteen Weir today.
It says the level of water in Lough Derg increased marginally in the past 24 hours and is warning that flooding is likely in communities along the River Shannon.
Residents in parts of Athlone say Christmas is on hold as they try to keep rising waters from flooding their homes.
It is raining heavily in the town this morning, and it is thought 100 houses are at risk.
Keith Walsh is one of a dedicated team of volunteers manning pumps around the clock.
He says houses in The Park area would be flooded were it not for a team effort.
The Shannon is set to peak this week following heavy rain and poor conditions in recent days.
50 homes were evacuated over the weekend - and 220 members of the Defence Forces were deployed to assist affected areas.
The worst hit area was Corbally in Limerick City, where 14 homes were flooded as council workers struggled to open a canal lock.
Anti Austerity Alliance Councillor Cian Prendiville says serious questions need to be answered, and says it seems to have been a "comedy of error" that has led to people's homes being damaged.
Local authorities are compiling data on the cost of the clean-up after the floods, which is likely to run into millions of euro.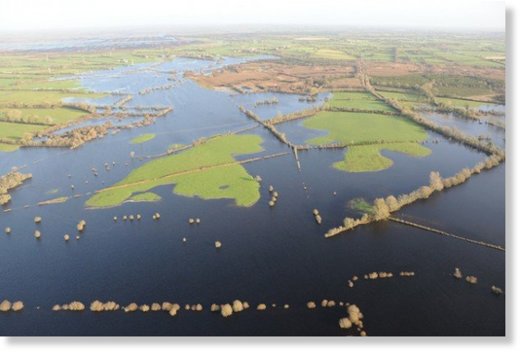 Minister of State Simon Harris spoke to Newstalk Breakfast about the response to the flooding. He is set to visit Bandon and Skibbereen in Co Cork, two areas that have been particularly badly affected in recent days and weeks.
"There has been a really strong inter-agency approach, but the reality of the situation is the people in Bandon need a flood relief screen, and they're not going to rest - and I'm not going to rest - until that's in place," he said.
AA Roadwatch is advising that some routes across Leinster and Munster are flooded following rainfall over the weekend, while flooding also remains a problem in parts of Connacht and Ulster following last weekend's Storm Desmond.
The worst affected areas include Clare, Galway, Mayo, Sligo and Leitrim.
Irish Rail is warning that the line between Carrick-on-Shannon and Longford remains flooded, and there will be less capacity on Longford trains as a result.