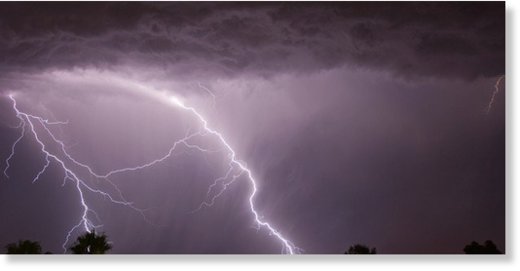 Six people have been killed and six others were injured after they were struck by lightning at Nkanya village in Elliotdale outside Mthatha in the Eastern Cape.
This happened during a severe hail storm that hit the area late on Saturday.
Provincial Health Spokesperson, Siyanda Manana, says the deceased had just returned from the cemetery after a funeral service when the incident happened.
"People who had attended a funeral were struck by lightning. Two died on arrival at hospital. Four died at the casualty and then six were admitted in hospital. They are in a stable condition at the moment at Madwaleni hospital."
Nearly 100 people in the country are killed by lightning annually, according to reports from Lights on Lightning Conference that took place in Pretoria last month, focusing on issues of lightning caused by severe weather conditions.
Six people were struck by lightning on the N8 near Botshabelo in the Free State in March this year.
The deceased were Transnet employees who were working on a railway line when they sought shelter during a thunderstorm and were struck by lightning.