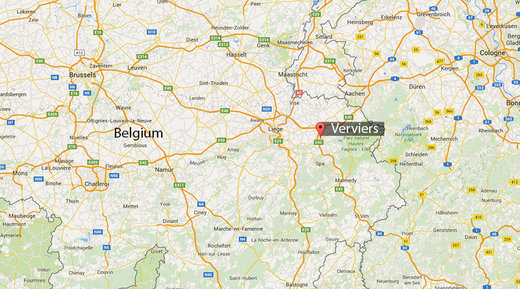 A powerful explosion has rocked a building in the Belgian town of Verviers, almost completely destroying its facade, local media report. It is not yet clear what caused the blast and if there have been any casualties.
Witnesses have posted numerous photos on Twitter, which showed three floors of the building had been damaged. Some users suggested there might have been a gas explosion.
At least five people have been injured in the incident, the RTL TV channel reported, adding that firefighters are currently working at the scene.
"The neighboring houses were affected. Firefighters must first secure the area and will search the rubble," Muriel Targnion, the town's mayor, said.
Residents of nearby building have been evacuated, RTL added.
Verviers, a town of about 55,000 people, has recently appeared in the headlines in connection with the mastermind of the Paris terror attacks in November.
Abdelhamid Abaaoud was one of the leaders of a terrorist cell in the town. During a raid on the cell in January 2015, two of its members were killed.
Abaaoud himself was killed during anti-terrorist raids in the Paris suburb of Saint-Denis in November.