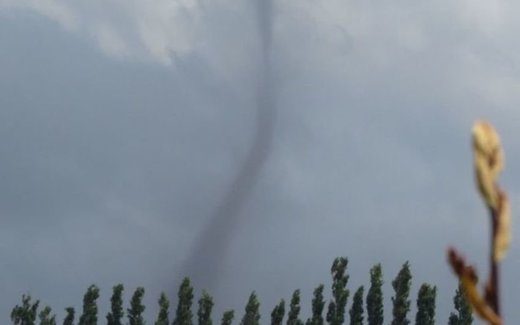 A tornado whipped through Canterbury this afternoon, while heavy rain and lightning strikes caused flooding and small fires.
The Fire Service said it had been stretched to the limit, with callouts to several small fires caused by lightning, trees crashing down on powerlines and flooding.
A hail storm hit just after 2pm, and left more than 5000 homes in south-west Christchurch without power.
Orion said it had restored supply to homes in Rolleston, Burnham and Springston, but about 1400 properties were still without electricity.
Orion expected electricity would be restored to all homes by 7pm tonight.
Mayfield cropping farmer Phillippa Fleming said she saw a tornado at about 3pm. She described it as looking like a Nike tick in the sky.
The tornado lasted about five minutes and there was lots of dust and debris when it touched the ground, Ms Fleming said.
People in Hinds and Mayfield posted videos of the tornado to Youtube.
The New Zealand Farming group also posted a video on Facebook of what they described as a twister in mid Canterbury.
Metservice said the wild weather should ease back this evening as the temperature cools, but there could be other thunderstorms to come.