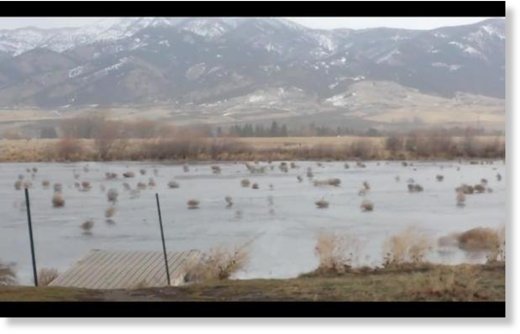 A Montana man captured video of thousands of tumbleweeds blowing across a frozen lake.
Tom Forwood Jr. posted the video to Facebook describing it as "
Some good Ol' apocalypse weather"
as frigid temperatures and strong winds caused the strange sight.
"Insane. The temp dropped 19 F in as many minutes and there had to be thousands of Tumbleweeds," Forwood wrote.