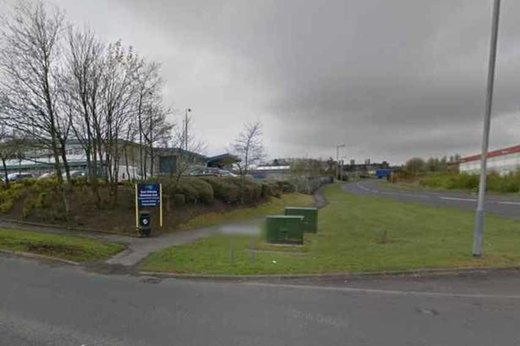 Speculation has grown rapidly online after a succession of loud bangs were heard across the town on Monday and Tuesday night.
Mystery surrounds a succession of loud bangs heard across East Kilbride and beyond this week.
Baffled members of the public reported hearing explosion noises near to the Kelvin Industrial Estate on Monday and Tuesday night.
Speculation grew rapidly online as to what the source of the noise was with locals suggesting
thunder, fireworks and even a meteorite hitting the town.
Andrew Whitelaw posted on the News Facebook page: "Whats the loud booms comin from EK tonight?"
Jennifer Stewart wrote: "People are hearing it all over EK. All very odd."
Many people had suggested the noise could be sonic booms from fighter jets flying overhead.
The
News
asked the Royal Air Force operations centre to check what aircraft they may have had in the East Kilbride area at the time of the reported incidents.
However the RAF have ruled out this theory.
A spokeman said: "There was no RAF or US Air Force activity that corresponds with the reported incidents."
Police told the
News
the nature of the noise remains unexplained.
A spokeswoman said: "At around 8.40pm on Monday, December 7
police were called by numerous members of the public reporting loud bangs or explosion noises in the East Kilbride area near to Kelvin Industrial Estate.
"Numerous enquiries were carried out to establish the circumstances including checks with utility companies.
"Enquiries are ongoing to establish the nature of the noises but there were no reports of anyone having been injured."