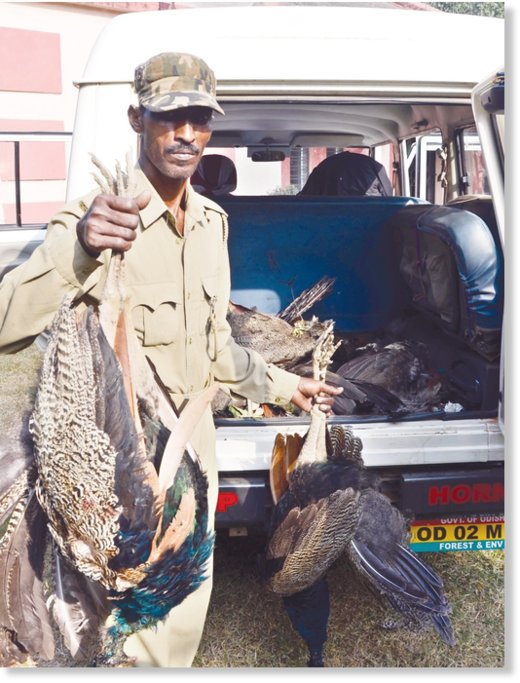 There are concerns about a possible spread of bird flu after 25 peacocks and a large number of other birds were found dead at Madhapur village forest under Khurda Forest Division on Tuesday morning.
The villagers found a large number of birds including pigeons, crows and cranes dead in the area.
The birds were found near a water body at Madhupur village forest under Khurda Forest Division. After finding the birds, the villagers immediately informed the Forest officials of Khurda and Chandaka divisions, who recovered the dead birds in the area.
Chandaka DFO Manoj Mohapatra said, "Some carcasses have been sent to OUAT for the preliminary examination. Samples would be sent to Animal Disease Research Institute (ADRI) of State Veterinary Department and National Institute of High-Security Animal Diseases (NIHSD), Bhopal, for determining the nature of deaths".
Chandaka DFO Akshay Patnaik said that nothing can be confirmed yet test results are awaited. He also said that a team of expert will visit the site for examining the ground. There are no immediately sing of poisoning substances on the ground and the water samples from the water body have been sent for testing. The forest lies on the edge of ChandakaDompada Wildlife Sanctuary and close to the Chilika lagoon.