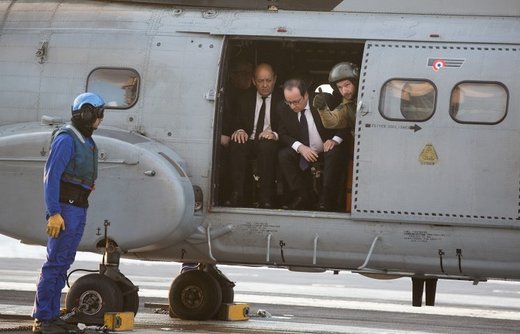 The French Charles de Gaulle aircraft carrier off the Syrian coast will be redeployed to the Persian Gulf, France's President Francois Hollande said on Friday after being on board the vessel.
"In several days you will arrive to the new deployment area, you will have to command actions in the format of the operating coalition," Hollande told the officers on board.
On November 22, TASS said that France's aircraft carrier the
Charles de Gaulle
, currently in the Eastern Mediterranean off Syria, established contact with the Russian armed forces. French Defense Minister Jean-Yves le Drian said the
Charles de Gaulle
aircraft carrier, which leads a combined air and naval group near Syria, was prepared to start an operation against the militants of the terrorist organization calling itself the Islamic State starting from November 23.