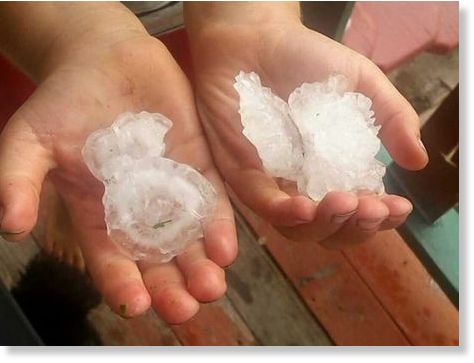 Hailstones the size of tennis balls have turned the streets of Oakey white.
A freak hailstorm showered parts of the Darling Downs with hail between 3.50pm and 4.20pm this afternoon.
Hail has also been reported in Highfields and Pittsworth.
Houses and cars in Oakey have sustained damage from the hail.