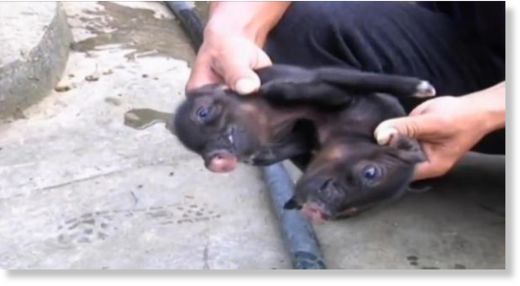 A farmer in western China who noticed two of his pig's newborn babies were sticking close together discovered the piglets were conjoined twins.
The farmer, from a village near Guigang in Guangxi province, said the sow went into labor Nov. 18 and gave birth to 20 piglets, two of which appeared to be sticking unusually close together.
The farmer, identified only as Gong, soon discovered the pigs were conjoined at their bellies.
Gong said the conjoined pigs, the first he has encountered in his years as a farmer, appear to have trouble eating and don't seem able to exercise due to the way they are joined.
The farmer said he does not expect the conjoined piglets to survive for long.