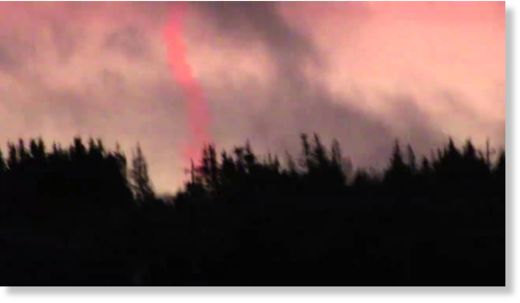 There are reports of a possible funnel cloud or water spout in the Harricott area of St. Mary's Bay this morning.
A local resident caught the phenomenon on video this morning.
Provincial Airlines and Aerospace meteorologist, Brian Walsh says he's not aware of any such phenomenon happening today.
He says because the pinkish object remains stationary while the clouds are moving around it, he can't say what it may be.