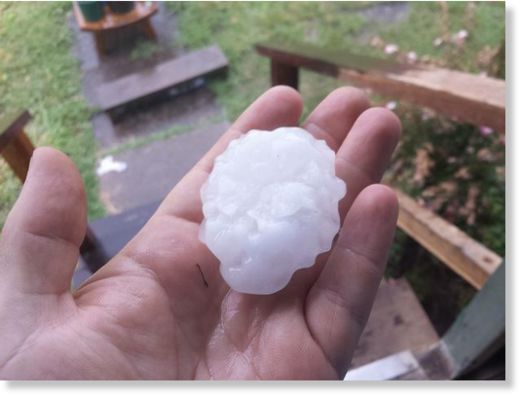 Hail the size of golf balls has fallen in areas such as Rappville, Yamba and now Lismore as the storm hits the Northern Rivers.
Hail approximately 4cm and above has been reported.
In Coraki 55mm of rain fell from two separate storm cells which hit here within 20 mins of each other.
Hail got up to cricket ball size from the first cell,
according to resident Russell O'keefe.
"It hailed for around 20 minutes," he said.
"The second cell only had hail the size of 20 cent pieces but there was much more hail for about 15 minutes."