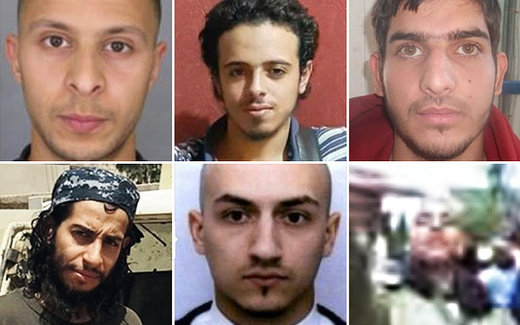 Salah Abdeslam has reportedly been in touch with friends on Skype, telling them he is hiding in the Brussels area and asking them for help in getting back to Syria.
The friends, who have spoken
anonymously
to ABC News, said that Abdeslam had called them on Tuesday evening and told them he was caught between the extensive police search and local Islamic State members who were "watching him", apparently unhappy that he had failed to detonate his suicide vest after the attacks in Paris.

Comment: If these anonymous reports can be trusted, Salah is seemingly afraid of his handlers. Who exactly are his handlers? That's the question.


According to ABC's report:
Abdeslam insisted he played only a minor role in the attacks, but his friends said they doubted his claim of innocence. His brother told ABC News that Abdeslam was "manipulated" by the attack mastermind, Abdelhamid Abaaoud, killed in a police raid Thursday in France. Abaaoud and Abdeslam were childhood friends and were arrested when caught in a robbery in 2010, according to an Abaaoud family attorney.
The claims appear to chime with a statement made earlier today by a lawyer for Hamza Attou, one of two suspects charged this week by Belgian authorities for allegedly helping Abdeslam return to the country after the attacks.
She said her client had told her that Abdeslam had appeared agitated in the car as they travelled back to Belgium, and that he was wearing a bulky jacket that could have been hiding an explosives belt.
***
The Paris prosecutor's office says authorities
have released seven people
detained during a deadly police raid linked to the Paris attacks, Associated Press reports.
Prosecutor's spokeswoman Agnes Thibault-Lecuivre says the eighth person detained during Wednesday's operation in an apartment in Saint-Denis remains in custody.
Suspect
Jawad Bendaoud can be kept in custody up to six days in total
under French anti-terrorism laws, before he must be charged or released.
Bendaoud said in televised remarks during the raid that he let people stay in the apartment as a favor and "didn't know they were terrorists." Among those targeted in the police operation was the suspected mastermind of the Paris attacks, Abdelhamid Abaaoud, who was killed in the raid.

Comment: In other words, they released everyone arrested during the raid except the guy who rented the place. That includes the 5 men who were allegedly in the apartment, 2 of whom were found in the rubble and who were allegedly the ones involved in the shootout. What might that suggest about the 3 (or 4?) people who were allegedly killed during the 'shoot-out'?