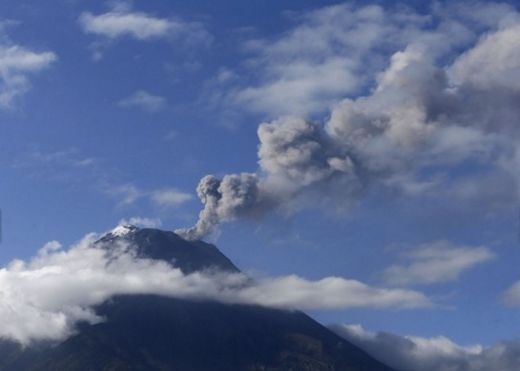 Residents from communities near Ecuador's Tungurahua volcano faced a massive cleaning operation on Thursday (19 November) after the volcano erupted, covering houses and fields with smoke and ash. Authorities issued an orange alert as emissions reached 2,500 metres above the crater.
In nearby Queros, one of the most affected communities, officials registered 10kg of ash per square metre.
As he swept the street near his house, resident Luis Vaca said the volcanic material was damaging crops. "Ash is falling everywhere; it's strong, especially in the countryside where it's falling more heavily. It's damaging the crops. It would be good if the president came to visit us," he said.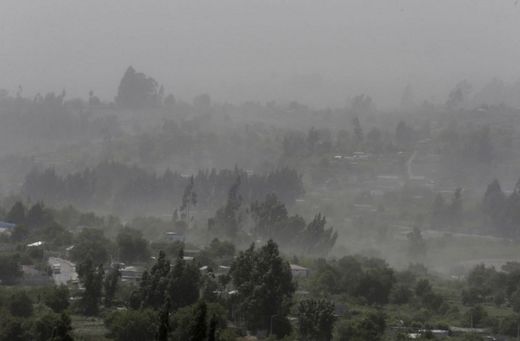 Volcanologist Patricia Mothes confirmed that eruptions have been substantial. "These accumulations of ash that have been falling are the greatest masses of ash that we've registered in the past five years," she said.
Most residents are staying off the streets to avoid breathing in the ash while schools in the provincial capital of Ambato, have been closed.
Tungurahua, which means Throat of Fire in the local Quechua language, has been active since 1999. Ecuador has 84 volcanoes on the mainland in the Andes and Amazon region and three in the Galapagos Islands. Of the 84, 24 are classified as erupting, active or potentially active.