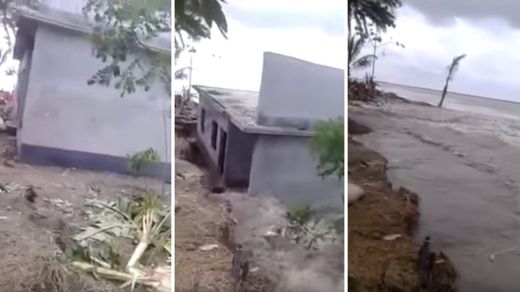 This is the terrifying moment a house was swallowed whole by a sinkhole.
Footage of the natural phenomenon shows a home cordoned off by police on a beach shoreline in Bangladesh.
As locals stand beside the property, the ground underneath the house can be seen sliding into the sea with astonishing speed.
Moments later, there is no sign the house was ever there.
No injuries were reported but local authorities are investigating what may have caused the sinkhole to form.