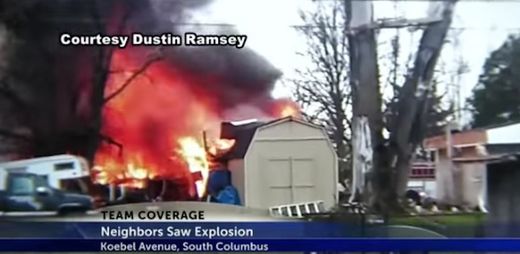 Two people were hurt when their Columbus home exploded Tuesday, Nov. 17. According to officials, the house on the south side of the city was leveled and everyone had evacuated upon arrival of medics. Fire crews do not know what caused the explosion and are still investigating.
Authorities told WSYX that two victims were burned, one man and his granddaughter as young as 3-4 years old. They were both transported to nearby hospitals to have their injuries treated.
At this time, officials do not know what was inside the house. Crews took inventory of cars and sheds on the property to help determine what could have caused this explosion. Gas and utilities have also been shut off.