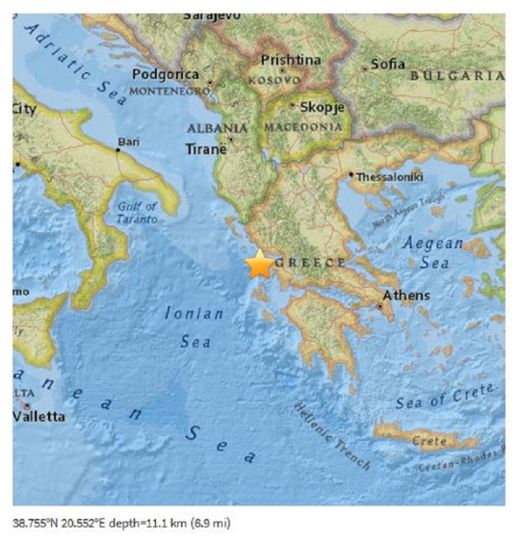 A 6.7-magnitude earthquake struck southwest of Ioannina in Greece at a depth of some 10 kilometers,
according to the US Geological Service.
The quake hit early Tuesday, with the initial reading adjusted to 6.8 and the depth changed to 5 kilometers, according to the scientists. According to the University of Athens, the magnitude was 5.9.