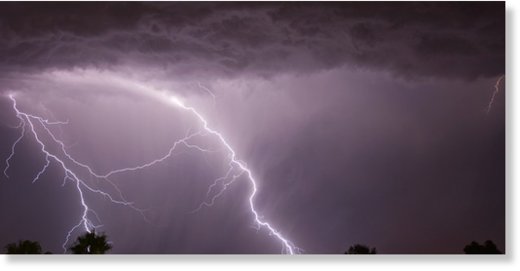 Lightning strikes killed four people including a student and a woman and hospitalized four others in Iringa District, Iringa Region on Friday.
Timoteo Mlamka, a Form IV student at Idodi Secondary School in Idodi Division, died instantly after being struck by lightning when he was playing school games at the school grounds.
Nurfatika Ngahema, 16, Grace Njati, 17, Jacqueline Kombo, 19, and Michael Ndawa, 16 all Form III students who playing with Mlamka were rushed to the nearby hospital following serious injuries.
Iringa Regional Police Commander (RPC) Ramadhani Mungi confirmed the incident and said the students were playing football under the rain at around 18:00hrs when they were struck by the lightning.
He said a female resident of the same village Teresia Kang'ali was struck by the same thunder while collecting firewood in the nearby forest.
In another lightning incident, Zacharia Parks (18) died while herding cattle in the village of Bena in Iringa Rural District.
Another unnamed victim died from lightening in Kiponzelo Division at around 4pm, while 22 cattle worth Sh44mln property of EFAs Farm Limited were also killed.
Source: Guardian on Sunday (Tanzania)