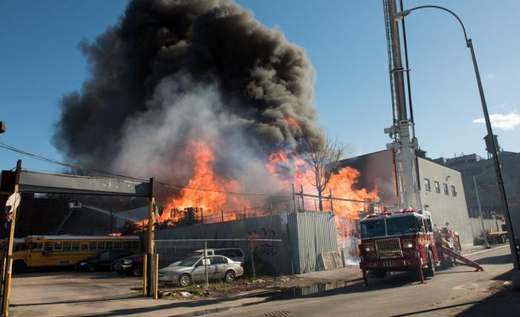 A massive Saturday afternoon blaze ripped through a Brooklyn building and threatened to tear down the entire structure, officials said.
The fire erupted inside the Nostrand Ave. building near Flushing Ave. in Bedford-Stuyvesant about 12:10 p.m., officials said.
More than 100 firefighters were dispatched to put out the fire, which was whipped up into a frenzy by strong winds, officials said.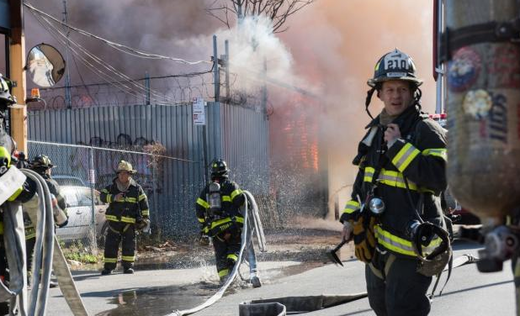 The blaze was so intense firefighters feared that the rear of the building would collapse and were ordered to fight the fire from outside only, authorities said.
No injuries were reported.