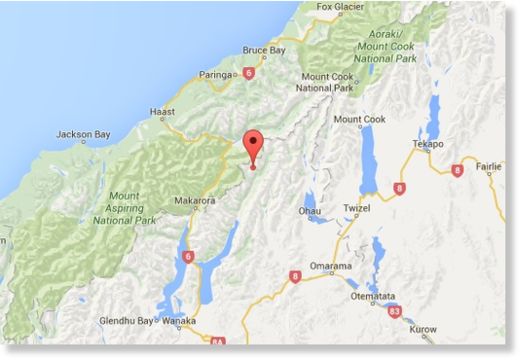 An earthquake described as "strong" shook parts of New Zealand's South Island on early Thursday, seismologists say.
The preliminary 4.5-magnitude earthquake, which struck at 9:03 a.m., was centered about 45 kilometers east of Haast in the Westland District, or just outside the Mount Aspiring National Park, according to GeoNet. It struck about 15 kilometers below the surface, making it a shallow earthquake.
The early morning tremor was felt across different parts of the island, with some reports saying very light shaking was noticed as far away as Dunedin.
GeoNet described the felt intensity of the tremor as "strong", but there were no immediate reports of damage or casualties, and none are expected.
Other details about Thursday's earthquake were not immediately available.