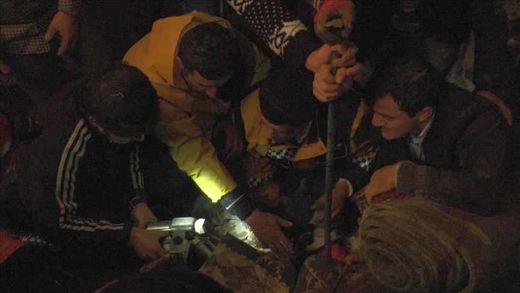 A three-year-old girl died Wednesday in Artvin province, northeastern Turkey, when a landslide caused a collapse in the first floor of an apartment building, local authorities have said.
According to the Provincial Prime Ministry Disaster and Emergency Management Authority (AFAD) the landslide was triggered by heavy rains, causing the collapse in the first floor of a six-story apartment block in Artvin's Borcka district.
The girl, identified as Zuhre Naz Durmus, was trapped but later recovered by AFAD teams and rushed to the Borcka State hospital where she died of her injuries.
Three apartments were completely evacuated by AFAD.