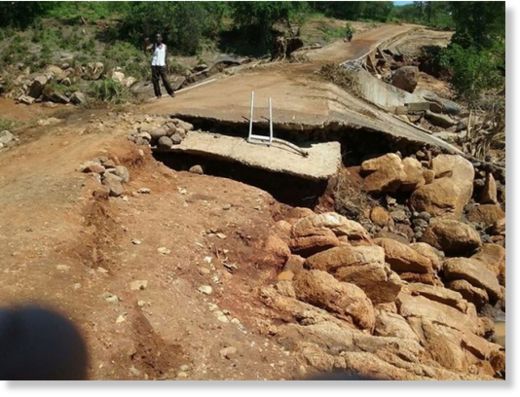 Parts of Kenya have been experiencing
heavy rain over the last few days, resulting in at least 5 more deaths and leaving thousands displaced.
Kenya Red Cross (KRCS) r
eported on 10 November 2015 that heavy rain had been seen across much of the country,
in particular in the counties of Busia, Homa Bay, Nandi, Kisumu, Nakuru, Bomet, Nyandarua, Turkana, Kericho, Nairobi and Narok.
Lighter rainfall was reported over the last few days in Malindi, Nyeri, Baringo, Mombasa, Samburu, Wajir and Garissa Counties.
However, severe flooding has been reported in Garissa after the River Tana overflowed.
Fatalities
Five flood-related deaths have been reported over the last 3 days, making a total of 8 fatalities this month.
Three of the recent deaths occurred in a landslide after heavy rain in Bungoma County.
Kenya Red Cross have been evacuating families in the area.
Two other deaths occurred in Homa Bay County when victims in separate incidents were swept away by flood water.
Earlier this month, at least three people died when flash floods hit Talek on 02 November 2015 in Narok county.
Overflowing rivers and evacuations
Flooding has been particularly severe in areas near to the River Tana in Garissa.
The river has overflowed and more than 1,000 families have been displaced.
Kenya Red Cross also report that the River Thanantu burst its banks causing flooding in Gatunga, Tharaka Nithi county, area affecting around 50 families.
Nairobi County government officials have advised Nairobi residents to move from flood prone areas to higher grounds.
KRCS are carrying our search and rescue efforts in Mount Elgon, Syokimau and Homa Bay. In Garissa they are continuing with the evacuation of casualties to hospital, carrying out assessments and distribution of non-food relief items.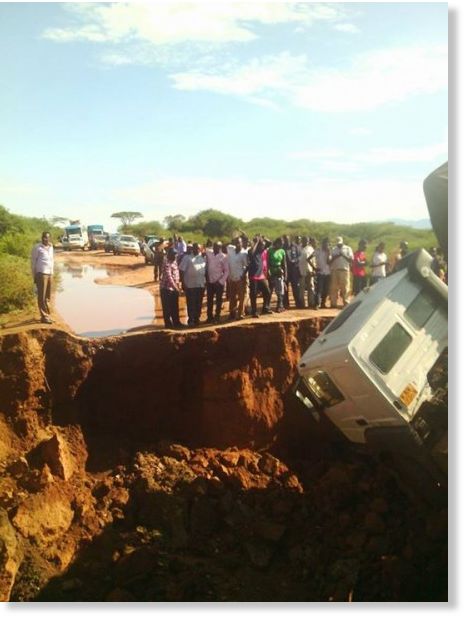 Rainfall in Kenya
According to WMO figures, 74.1 mm of rain fell in Embu in a 24 hour period between 10 and 11 November. Earlier, 60 mm of rain was recorded in the city of Mombasa in a 24 hour period between 04 and 05 November 2015.
The latest forecast from Kenya Meteorological Department (KMD) indicates that rainfall intensities are expected to increase over several parts of the country especially over the next 5 days.