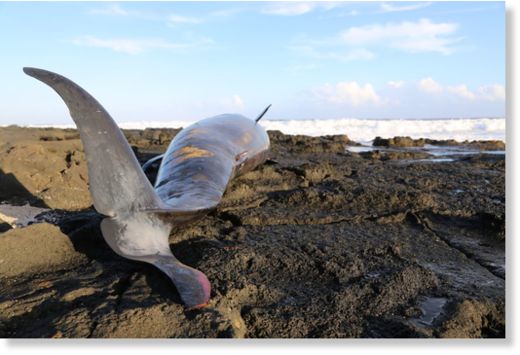 Marine mammal experts are investigating the death of an endangered false killer whale found washed ashore Saturday on the Big Island.
The female became stranded in the South Point area.
Officials with the National Oceanic Atmospheric Administration said this particular whale had been seen eight times between 2000 and 2014. It's rare for Hawaii's false killer whales to strand themselves, officials said, adding that it has happened three times in the last 17 years.
"If you consider that there are 200 individuals in the population and if you take away one female from a critically endangered population and she has the reproductive potential to produce many calves throughout her life and to remove her at a young age from the population, we're removing that contribution to the recovery of the species," said David Schofield, NOAA Marine Mammal Response manager.
The animal was brought to Oahu for a necropsy to determine the cause of death.