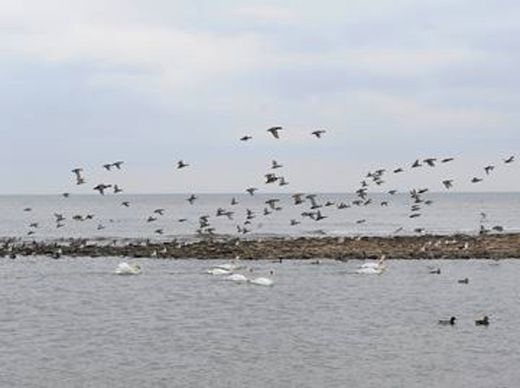 A
second
mysterious loud noise was heard in Oakville Saturday morning.
Oakville resident Ross Taylor told the
Oakville Beaver
through an email he heard a "loud boom sound" at around 6 a.m. in the Dorval Drive and Rebecca Street area. "It had a ping sound to it," he wrote. This comes on the heels of a "loud boom" heard by Glen Abbey resident David Branson two weeks ago on Oct. 27 around 6:15 a.m. The cause of the noise Branson heard remains a mystery.
He said it came from the direction of Lake Ontario and was also heard by his wife and her co-worker in the Rebecca Street and Bronte Road area. After reporting on the mystery, the
Oakville Beaver
heard from two other residents who said they also woke up to hear the startling sound that morning. A third resident, Randy Droniuk said he didn't hear the mysterious noise, but he remembers a similar incident about 20 years ago.
At the time, he said he lived near Third Line and Lakeshore Road and was barbecuing when he heard the loud boom.
At first, he said he thought his barbecue had exploded, but when he went outside, he saw others inquiring about the noise. "I don't know where the follow-up information originated, but allegedly there are some plates under the lake in this area and the boom was created when the plates suddenly slipped," he wrote in an email to the Beaver in late October.