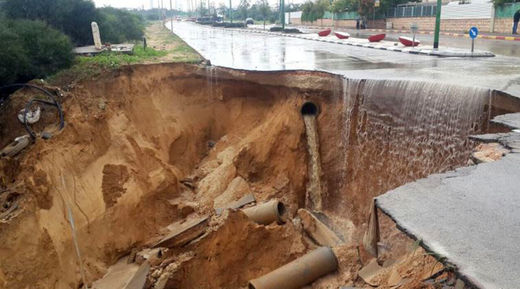 Heavy rains flooded streets in Israel on Monday morning, causing a road to collapse in the city of Ashkelon. Video footage showed cars submerged in the water and floating down streets.
Users took to social media to post footage showing cars completely submerged and people floating down the streets on rafts.
Police closed Ben Yehuda street in the coastal city after it collapsed, according to the
Jerusalem Post
.
No injuries have been reported.
Ashkelon received more than a centimeter of rain in just one hour - between 9am and 10am Monday morning, according to the Israel Meteorological Service.
The extreme flooding comes just days after heavy rains hit Jordan's capital, Amman, killing four people and leaving hundreds stranded as cars were submerged.