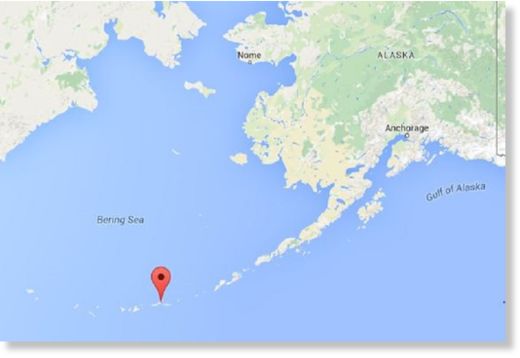 A strong earthquake with a preliminary magnitude of 6.2 has struck off Atka Island in the Andreanof Islands, which are part of the Aleutian Islands in southwest Alaska, the United States Geological Survey reports.
The
6.2-magnitude earthquake
, at 6:03 a.m. local time on Monday, was centered about 93 kilometers (58 miles) east-southeast of Atka, which is a small town located on the eastern side of Atka Island. It struck about 10 kilometers (6.2 miles) deep, making it a shallow earthquake.
The U.S. National Tsunami Warning Center, which initially measured the earthquake at 6.3, said there was no threat of a tsunami.
Other details about Monday's earthquake were not immediately available, and there were no immediate reports of damage or casualties from the sparsely-populated region.