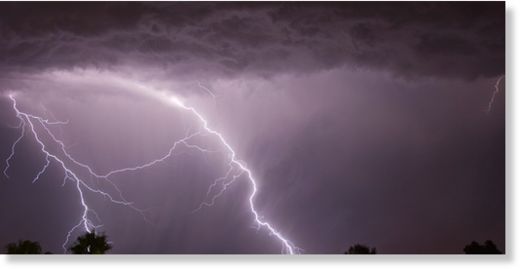 The first thunderstorm to hit Normanton, in Far North Queensland, for this wet season has claimed the life of a 48-year-old man.
He was believed to be working on a tractor at the rural property of Magowra, 20km west of Normanton, when a thunderstorm erupted overhead.
At about 3.10pm yesterday afternoon, a lightning bolt struck the man, killing him instantly.
Paramedics performed CPR when they arrived on scene but were unable to revive the man.
The small town of Normanton was shocked to have heard the news of the tragedy.
"It's a real shame," a local said.
It is believed the man was a FIFO worker from southeast Queensland and had been working on site at the time.
"I'd imagine most of the community would be feeling for the young bloke," a staff member at the Gobble n Go cafe said.
"There are a lot of people coming from all over who work on the properties out here. He might not have been a local."
Power was cut from the small town for about three hours as the storm passed through the region.
About 50mm of rain fell during the fatal thunderstorm.
"It's been the first good rain and thunderstorm we've had of the season."