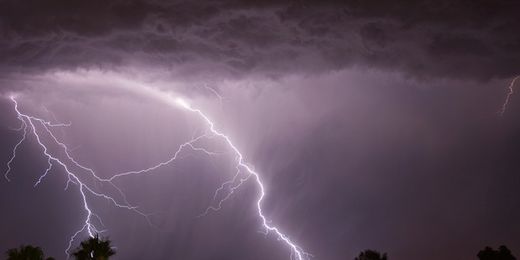 Three men, who took shelter in a cremation shed in a village in Tamil Nadu during heavy rain, died after being struck by lightning on Friday evening.
The incident happened at Nanguneri in Tirunelveli district.
Nallamuthu, 51, son of Arumugam Konar of Ramanujam Pudur, had been tending to his cattle when heavy showers accompanied by lighting lashed the area. The man took shelter in a cremation shed in a burial ground.
Selvakumar,29, son of Petchimuthu of Chinnakulam, and Arumgaperumal,21, son of Murugan of Ramanujam Pudur, who were travelling on a two-wheeler, also took shelter in the same cremation shed.
As they waited for the rain to stop, lightning struck the shed, and all of them died.
Their charred bodies were sent for postmortem.