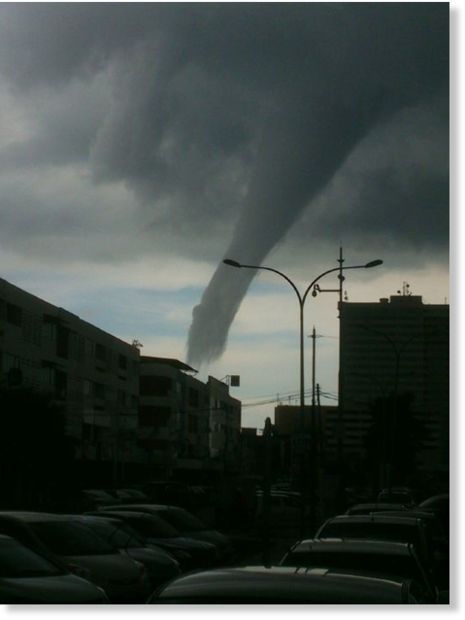 A twister was seen over Dermaga Dalam on the Penang mainland.
Believed to be a waterspout, the twirling image was learnt to have appeared at around 4pm on Wednesday before it disappeared from sight.
Many had a field day taking photos and videos of the phenomenon.
A number of netizens posted images on social media sites speculating that it was a tornado.
When contacted, a spokesman from the Meteorological Department said there were no such reports of a tornado.
Asked if it might be a waterspout, the spokesman said it would take some time to determine what it was.