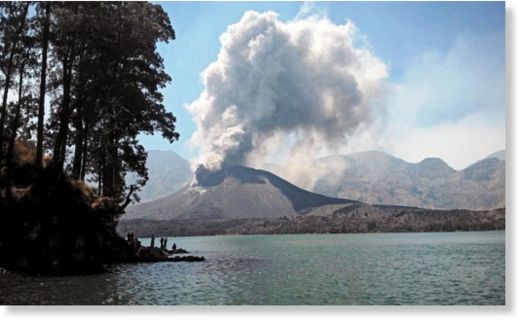 Indonesia closed Bali airport, one of the country's busiest international terminals, until Thursday due to volcanic eruptions on Mount Rinjani on a nearby island, meteorological agency said on Wednesday.
Ngurah Rai airport in Denpasar and Selaparang airport in West Nusa Tenggara will be closed until Thursday and the situation will be re-evaluated before reopening, Indonesia's meteorological agency said in a statement.
"Tremors due to volcanic activities are continuously recorded and potential of more eruption is still high," it said. Mount Rinjani has been spewing ashes since last weekend.
Tens of thousands of travelers in Bali were stranded in July when the resort island's airport was closed due to volcanic eruptions on Mount Raung in East Java.