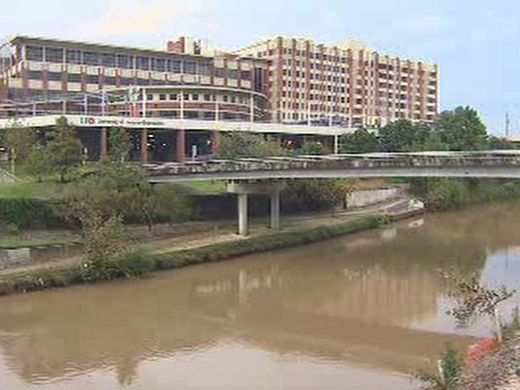 The weekend's rains in Houston left the city with a
raw sewage problem
that collected on downtown streets.
"It's just a horrible stench and I've had to wade through it constantly walking through here,"
said Steve Sherlund, who lives along Buffalo Bayou.
The storms that pummeled Houston on Halloween caused
more than 2 million gallons of sewage to spill into the bayous.
"You never think about sewage," said Brandon O'Quinn. "It's kind of the last thing anybody wants to hear."
The waste water spilled out at four sites across the city
, potentially influencing Halls, White Oak, Buffalo, Brays and Sims bayous.
People who live, work and play along the bayou say it's a familiar problem.
"There's only so much you can with the bayou, you can't really dress it up to make it something it's not," said John Lindsey. "It's an open irrigation ditch, basically an open sewer."
The city says more than 10 inches of rain and flooding at the spill sites simply
overwhelmed the system
Saturday and caused the spill.
"It's not the first time it happened," Sherlund said.
As the city continues to invest to improve its bayous and show them off with exciting new projects and development,
some say Houston has to find a fix so every storm doesn't lead to a stinky mess.
"They have TV specials to try to get people out to the bayou," Sherlund said. "Hopefully it's all flushed out pretty quick or taken out into the ocean."
While a city spokeswoman said the cleaning operation was completed, they reminded residents and tourists that it's not a good idea to jump in the bayou for a swim or to drink any water from it, especially after a series of strong storms.