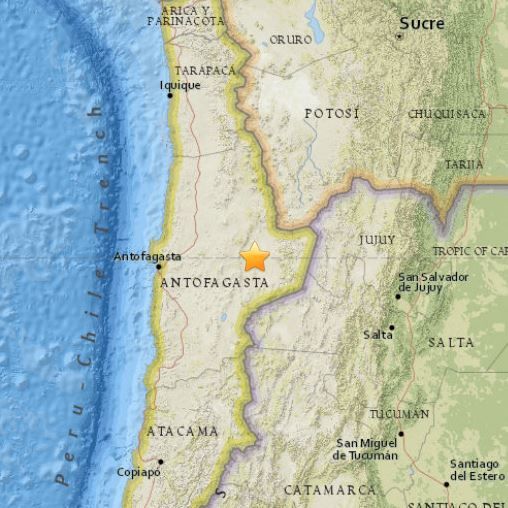 A magnitude-6.3 earthquake rocked northern Chile on Sunday, but no injuries or damage have been reported, the University of Chile's Seismology Institute said.
The earthquake occurred at 12:16 p.m. and its epicenter was located 37 kilometers (23 miles) northwest of Socaire and 1,718 kilometers (1,067 miles) north of Santiago.
The temblor's epicenter occurred at a depth of 123 kilometers (76 miles), the institute said.
Residents of several cities and towns in Antofagasta region ran into open areas in a panic as soon as the ground started to rock, radio reports said.
The South American country was hit by a magnitude-8.4 earthquake on Sept. 16 that killed 13 people, forced more than 9,000 others from their homes and caused extensive damage.
The earthquake caused a tsunami, forcing officials to order the evacuation of more than 1 million people living along the coast.