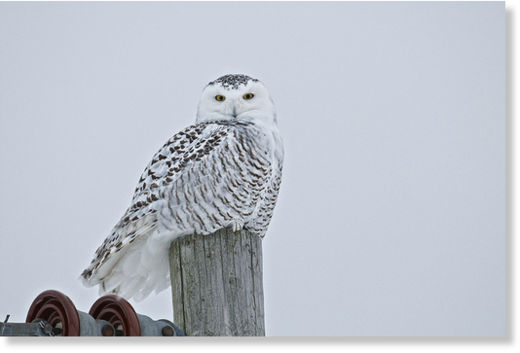 The Chocolay Raptor Center has received a bunch of reports of snowy owls in the area and has taken in a few to nurse them back to health.
The owls normally do not fly down from Northern Canada until the end of November and there has already been reports of about a dozen owls.
The Chocolay Raptor Center says it is normal to see the owls on the ground and they should fly away if you get close enough to them. If you can get closer than 10 feet away from the own, give the Chocolay Raptor Center a call.
"Also, if his eyes are closed that means he is very weak" said Bob Jensen, co-founder of the Chocolay Raptor Center. "That is a sure sign you should give us a call. If they are alert and just siting there for four or five hours just resting, that is not a problem."
To contact the Chocolay Raptor Center, call (906)-249-3598, or visit their Facebook page.