This awesome picture was captured on October 30, 2015 in Slovenia...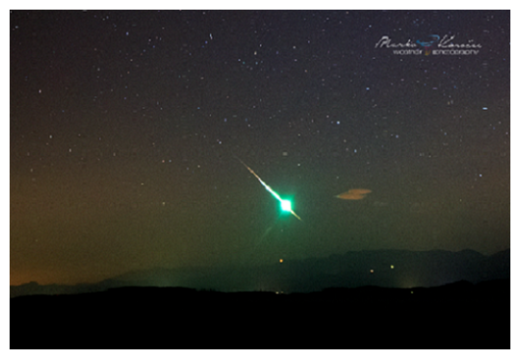 Could this be the same fireball as that witnessed around the same time in the sky of Minsk? Probably not as both events occurred 1 hour apart (18:14 vs 21:45).
But this really means that we have an increased meteor activity
.
Such a giant
Halloween fireball
.