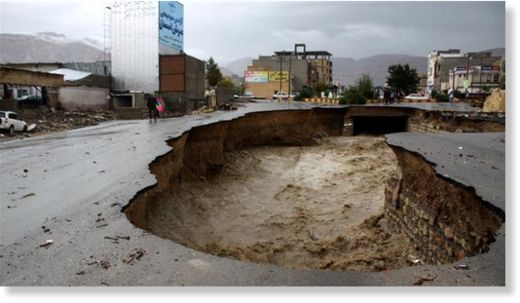 Flash floods, triggered by heavy downpours, have killed six people in the two western provinces of Ilam and Lorestan in Iran.
Head of the Relief and Rescue Organization of the Iranian Red Crescent Society (IRCS) Nasser Charkhsaz said on Thursday that flash floods have hit the provinces of east Azarbaijan, Ilam, Kurdistan, Kermanshah, Lorestan and Khuzestan since October 28.
Officials in Ilam, a province which borders Iraq, said three people were killed following torrential rains.
Shapour Pouladi, a deputy provincial governor for development affairs, said the fatalities included two people in the provincial capital of the same name and one in the city of Dehloran, which is located some 500 kilometers southwest of the Iranian capital Tehran. He said one other person is still missing.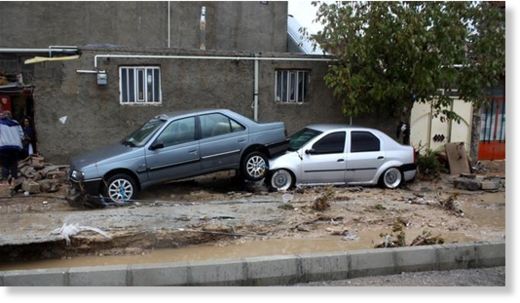 Provincial officials said the floods, which inundated streets and houses in several districts, cut water and electricity supply to many customers.
Charkhsaz also said that some 20,000 homes and 1,000 vehicles were damaged by the torrential rains in the province of Ilam,
adding that 25 people have been rescued following the floods and transferred to safe zones.
Heavy rain reportedly forced the closure of administrative offices and the cancellation of flights in Ilam on Thursday.
The floods also affected neighboring provinces of Lorestan. A family of three, including a child, were killed in the city of Kuhdasht in Lorestan after they were trapped inside their house.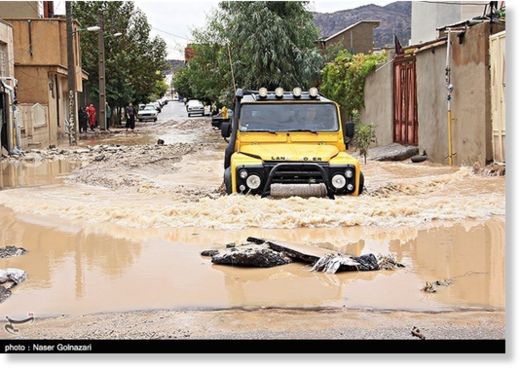 The rain is expected to continue until Saturday, according to local forecasts.
Earlier in July, at least 11 people were killed, 30 injured and 12 others unaccounted for in flash floods in ten Iranian provinces.
Iran is expecting a relatively wet winter amid international forecasts suggesting that the Middle East region is bracing for an El Niño climate event unseen since 1950.