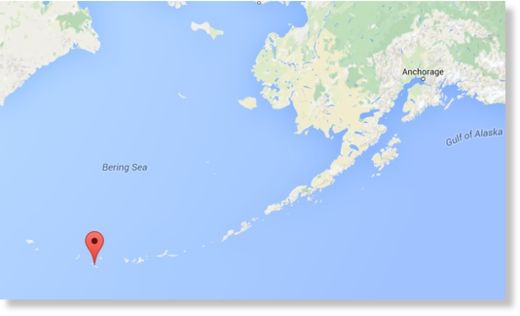 A moderate earthquake with a preliminary magnitude of 5.6 has struck near the islands of Amchitka and Little Sitkin in southwest Alaska, seismologists say.
The earthquake, which struck at 6:49 p.m. AKDT, was centered about 25 miles (40 kilometers) west of Amchitka, or about 32 miles (51 kilometers) west of Little Sitkin Island. It struck about 68 miles (110 kilometers) deep, making it a relatively deep earthquake, according to the National Tsunami Warning Center.
The warning center said a tsunami is not expected, and no tsunami warnings or watches are in effect.
Amchitka Island is a volcanic and tectonically unstable island in the Rat Islands group of the Aleutian Islands. It has had no permanent population since 1832.