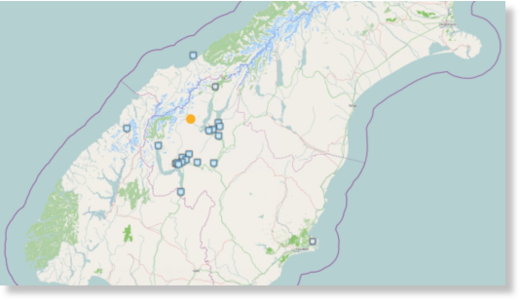 A magnitude 4.3 earthquake has struck 30 km north-west of Wanaka at 11.14am on Tuesday.
GeoNet reported the earthquake at a depth of 15km at first, which was updated to a much shallower 3km depth.
It was first reported as being 'moderate', which has since been changed to 'strong'.
Within 40 minutes of the quake there had been almost 160 'felt it' reports on the website. Most reporting it being 'light' intensity.
Reports were made from as far away as Clutha Downs.
In Wanaka, many people had posted to social media of hearing a loud bang but Wanaka police said they had not received any calls reporting any damage at this stage.
Those in Queenstown felt buildings shake and people in the area were also posting to social media.
Source: The Southland Times