The Ursa Astronomical Association's online observation system lit up with reports of a large bright object streaking across the sky on Friday evening. The apparent fireball stirred consternation in neighbouring Sweden.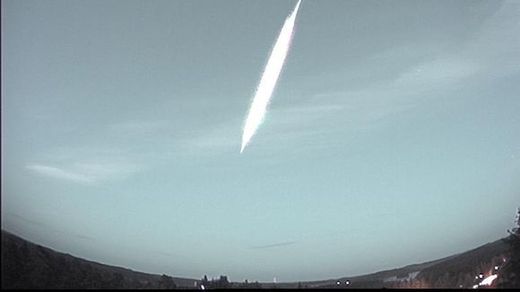 Finland's main Astronomical Association, Ursa, says that dozens of people reported spotting a light phenomenon in the western skies just before 8 pm Friday. According to the Swedish newspaper
Expressen
, the apparent meteor startled some residents in the Stockholm area.
Most of the Finnish sightings were from the Turku region, with others ranging from southernmost Hanko to Merikarvia on the Ostrobothnian coast and Mariehamn in the Åland Islands.
Those reporting observations said the object was seen in the west-south-west sky, close to the horizon.
The streak of light lasted for several seconds, says Jukka-Pekka Teitto, coordinator of Ursa's Artjärvi observation centre in Orimattila.
"This object from space has mostly moved across Sweden," he tells Yle.
Some meteors become meteorites
Teitto says that while this incident was particularly dramatic,
there are in fact observations of meteors or fireballs over Finland nearly every week
. Bursting into flame at an altitude of about 100 kilometres, they can often be seen over a large area.
Depending on their size and angle of approach, most fireballs flicker out at an altitude of 50-60 kilometres. They usually burn up completely, leaving only ash, says Teitto.
"If it's a bigger piece, some of it may strike the earth's surface, in which case it's called a meteorite," he explains.
Startled in Sweden
Teitto says that this meteor seems to have been exceptionally bright when passing over Sweden.
Expressen
says that the light phenomenon scared some residents of the Stockholm region, some of whom described it as resembling lightning.
Swedish broadcaster SVT reports many sightings in Kalmar, south-eastern Sweden, and on the island of Öland.