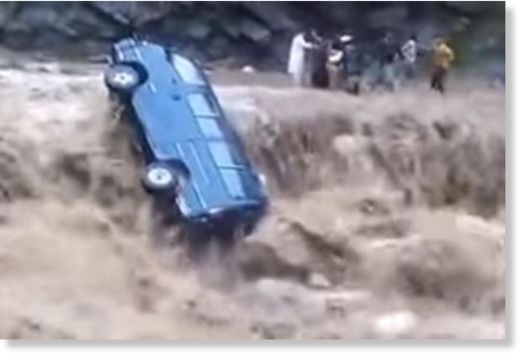 A mini bus taking Pakistan's Lowari Pass was caught on camera getting carried away by a flash flood while its 10 passengers fled to safety.
The video, posted to YouTube, shows the mini bus being carried away by rushing waters Lowari Top Dir Upper area amid flash flood Monday.
The bus' 10 passengers can be seen climbing out of the vehicle and rushing to the safety of the shore as the vehicle picks up speed in the water.
The video ends with the bus getting stuck on small but quickly-moving waterfall.