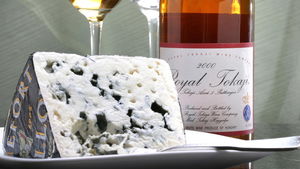 For years you've been telling your friends, family, co-workers and anyone who will listen that you're addicted to cheese. It's a part of every meal or snack, and you think about it constantly. According to a new study from the University of Michigan, cheese crack is a real thing. And so is your addiction.
The
study
, published in the
U.S. National Library of Medicine
, examines why certain foods are more addictive than others. Researchers identified addictive foods from about 500 students who completed the
Yale Food Addiction Scale
, designed to measure if someone has a food addiction.
Pizza, unsurprisingly, came out on top of the most addictive food list.
Besides being a basic food group for kids, college students and adults, there's a scientific reason we all love pizza, and it has to do with the cheese.
The study found certain foods are addictive because of the way they are processed. The more processed and fatty the food, the more it was associated with addictive eating behaviors.
Comment:
How We Became a Society of Gluttonous Junk Food Addicts
The entire food industry, perhaps best described as "eatertainment," has refined the science of taking the cheap commodities pumped out by agribusiness and processing them into foodstuffs that are downright addictive. But food is far more than mere fuel. It is marketed as a salve for our emotional and psychological ills, as a social activity, a cultural outlet and entertainment.

...One anonymous food-industry executive told Kessler, "Higher sugar, fat and salt make you want to eat more." The executive admitted food is designed to be "highly hedonic," and that the food industry is "the manipulator of the consumers' minds and desires."
...Referencing studies with either humans or lab animals, Kessler shows how varying concentrations and combinations of fat and sugar intensify neurochemicals, much the same way cocaine does. One professor of psychiatry explains that people self-administer food in search of "different stimulating and sedating effects," just as is done with a "speedball" - which combines cocaine and heroin.
Cheese happens to be especially addictive because of an ingredient called casein, a protein found in all milk products. During digestion, casein releases opiates called
casomorphins
.
"[Casomorphins] really play with the dopamine receptors and trigger that addictive element," registered dietitian Cameron Wells
told Mic
.
Comment:
Cheese is one of the
t
wo foods that sabotage your brain
literally!
The Pleasure of Pizza

Digested proteins from cow dairy and gluten, termed exorphins, interact with opiate receptors in the brain, which accounts for the potentially addictive quality of these foods, and the associated withdrawal when they are taken off the menu.
Read more about
why milk is so evil!
Remember that these problems apply to all dairy products including, milk, cheese, cottage cheese, yogurt, kefir, ice cream, etc. When casein is the problem, raw milk with all its benefits is NOT going to help. Think of it as an addictive opioid drug which delivers a fix. Butter is considered to be safe for some, but it has to be tested through anelimination diet to see if it is really tolerated. A good alternative is ghee butter.

We usually crave those foods which cause us problems and to which we are intolerant. People generally experience withdrawal symptoms when excluding those foods from their diets, but these withdrawal symptoms are only temporary and can be relieved with natural measures. The solution is to do an elimination diet as explained here. Do check it out! It includes tips on how to avoid withdrawal symptoms as well.

The only period of time when we should be consuming milk is when we are babies and then it has to be breast milk. We were not meant to drink the milk of other animals. As adults we simply should not be consuming dairy. I believe that everybody benefits from eliminating dairy and gluten from their diets and that doing the elimination diet to detect food allergies and intolerances is the first key to recover one's health. Food sensitivities can manifest not only in a myriad of diseases, but also chronic illness often involves a state of inappropriate vigilance of our immune/defense system in which food allergies get involved even if it is not the cause of the problem - leading then to chronic inflammation, which translates into disease!
So there you have it.
Your cheese addiction has been validated by science
. This may be better than that time science said your
addiction to Oreos
is real. Just maybe.