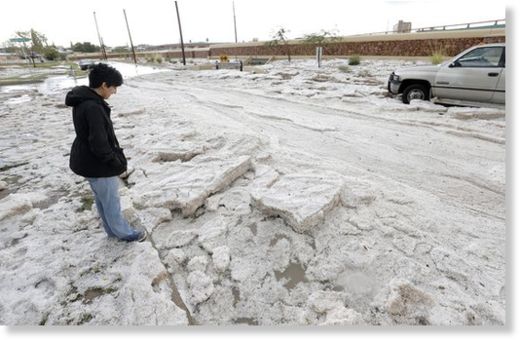 Heavy rain in West Texas on Thursday led to flooding that floated several travel trailers and a double-wide mobile home away from an RV park.
Upton County Sheriff Dan Brown said nobody was in the trailers during the flooding in Rankin, 60 miles south of Odessa. The occupants safely evacuated.
A hailstorm with the same slow-moving system blanketed parts of El Paso on Wednesday. The rain is expected to increase in intensity Friday and Saturday as Hurricane Patricia in the eastern Pacific Ocean makes landfall Friday near Puerto Vallarta, Mexico, and moves north toward Texas.
Odessa Emergency Management said crews there on Thursday conducted about 30 swift-water rescues from stranded vehicles and flooded structures.
Forecasters say 3.7 inches of rain soaked Odessa, flooding more than a dozen homes. Midland recorded at least 2.2 inches of rain. Up to 3 inches of rain was reported in the cattle country west of Fort Worth.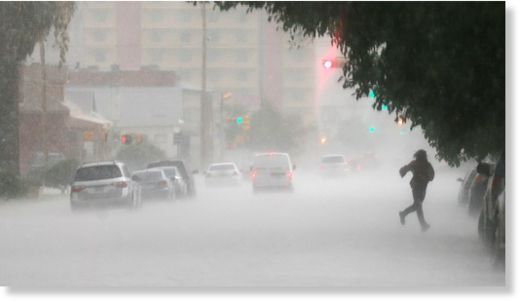 The National Weather Service says Thursday's rain occurred along a stalled cold front. Heavy rain was forecast for parts of Texas from Dallas-Fort Worth south to Austin and San Antonio Friday morning through Saturday morning, with up to 4 to 8 inches expected along with isolated pockets of up to a foot of rain.
Meanwhile, a coastal flood advisory has been issued for the upper Texas Gulf Coast from Palacios to Sabine Pass, where tidal rise of more than 4 feet is possible, flooding coastal roads.
Source: AP