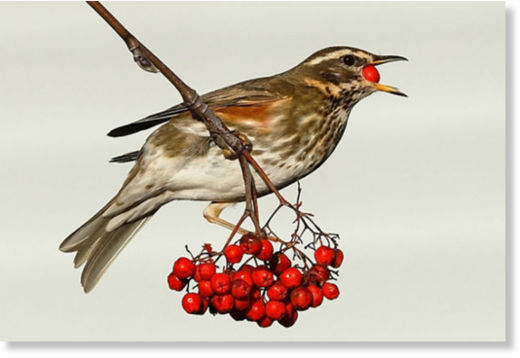 Species of migratory birds have arrived at a Lincolnshire nature reserve earlier than expected this year.
But is this a sign that we are in for an extra cold and long winter?
Chris Andrews, the visitor services officer at RSPB Frampton Marsh,
said that the site had seen several species of migratory birds arriving earlier than expected.

He said: "We are seeing some migratory birds arriving earlier than usual - such as the Wigeon duck which comes from Scandanavia and the Baltics.
"They would be just starting to dribble in by now
but we've got a couple of thousand here already.
"We've got birds like the Redwing and the Fieldfare that have turned up early as well and we've also seen the Whooper swan too."
Gaggles of Brent geese have also arrived early on salt marshes in Cleethorpes.
But, Dr Andrews said that the arrival of these birds wasn't necessarily a sign that we were in for a cold winter.
He said: "We have had a lot of northerly and north easterly winds lately.
"Normally at this time of year, we get south westerly winds but instead we've got north easterly winds so birds in Scandanavia have used the wind to blow them along to get them here quicker.
"I think this is the reason we are seeing these birds earlier than usual.
"If we started seeing lots of birds that we don't normally see here then that could possibly be a sign - birds like the Snow bunting that live up in the arctic then that might indeed be a sign."
According to the Met Office forecast for Lincolnshire, a persistent northeasterly breeze will keep things feeling chilly.