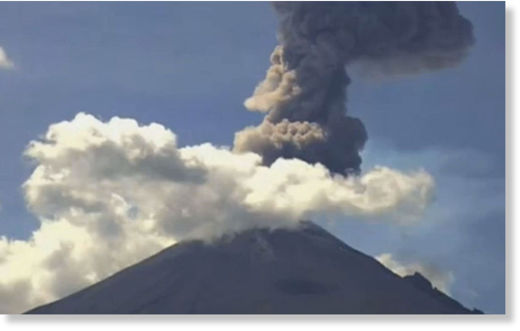 Mexico's Popocatepetl volcano put on a spectacular display as it spewed out huge clouds of ash in to the sky.
The volcano, which is 50 miles south east of Mexico City spat ash and smoke 2500 metres above the volcano's crater.
Mexico's volcano experts says the volcano had around 40 exhalations with a series a of rumblings in the past three months.
There are around 3000 volcanoes in Mexico, but only 14 are active. Popocatepetl is one of the biggest and spans across three Mexican states and is the country's second highest peak.