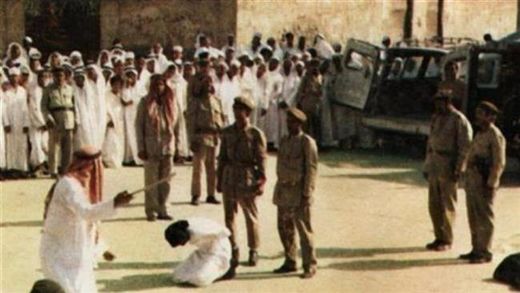 Saudi Arabia has beheaded one of its citizens after sentencing him to death for murder, bringing to 136 the number of such executions in the kingdom since the start of this year.
The convict, identified as Mutlig al-Otaibi, was beheaded on Wednesday, the Saudi Interior Ministry said in a statement carried by the official Saudi Press Agency.
The ministry added that al-Otaibi had been found guilty of shooting dead a fellow Saudi because of an argument.
The number of beheadings has surged in Saudi Arabia compared with the 87 for the whole of 2014.
Under the Saudi law, apostasy, armed robbery, drug trafficking, rape and murder carry the death penalty. Most Saudi executions are carried out by beheading with a sword.
Riyadh has been under fire for having one of the world's highest execution rates.
Amnesty International earlier said in a report that court proceedings in Saudi Arabia "fall far short" of global norms of fairness.