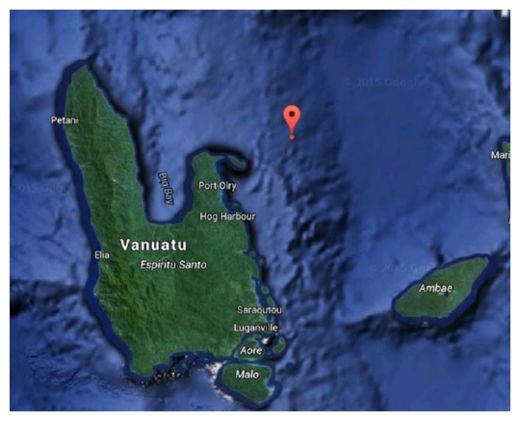 A powerful earthquake with a preliminary magnitude of 7.3 has struck the Pacific Ocean near the island nation of Vanuatu, seismologists say.
The earthquake, at 8:52 a.m. local time on Wednesday, was centered about 46 kilometers (29 miles) northeast of Port-Olry, or about 339 kilometers (211 miles) north-northwest of Port-Vila, according to the Pacific Tsunami Warning Center. It struck about 117 kilometers (72 miles) deep, making it a fairly deep earthquake.
The Pacific Tsunami Warning Center said there was no threat of a destructive Pacific-wide tsunami.
"Based on all available data, there is no tsunami threat because the earthquake is located too deep inside the Earth," the Pacific Tsunami Warning Center said in a bulletin.
There was no immediate word on damage or casualties.
UPDATE: The United States Geological Survey has downgraded the magnitude of the earthquake to 7.1.