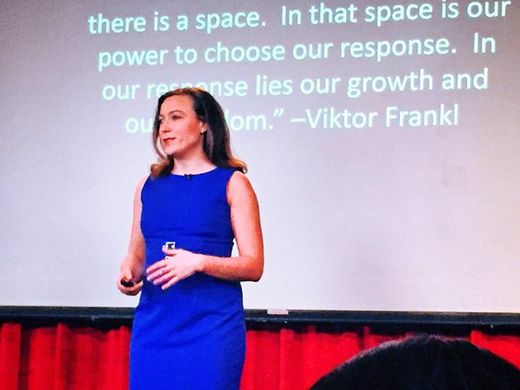 I'm not going to make her the thirteenth doctor in my unintended series -yet. But. as I find out more details, as they say she was "alone" when she lost her footing, I will update you.
Dr. Jamie Zimmerman was alone when she allegedly slipped and died in Hawaii.
She was a famous author and holistic MD.
Here is her bio straight from
Huffington Post
(who she wrote for frequently)
Jamie Zimmerman, M.D. is a physician, meditation teacher and author who lectures internationally on "meditation medicine" and living your calling. A meditator since age 16, Jamie has had the privilege of studying with many of today's leading instructors, teaches in Spanish and English, and offers free guided meditations at www.jamiez.tv. Her voice has been featured on ABC.com, Yahoo News, MindBodyGreen, and The Huffington Post. Passionate about global health, Jamie has lived and worked around the globe - from Belize, Haiti and the Thai/Burma border to Congolese refugee camps and the Amazon rainforest. She believes that healing - on the individual and global level - happens from the inside out. In this vein, she recently organized and hosted a "Unite for Peace" event with bestselling author Marianne Williamson in New York City. As a teenager, Jamie performed on such shows as 7th Heaven, Boston Public and The Practice. She is currently a medical journalist at ABC National News. Outside of work, she loves spending time in nature, exploring museums, yoga classes, cafes, and live music with friends.
From the
article
:
Shocked ABC News staffers are mourning the tragic death of a doctor and reporter from the network's medical unit who drowned while on vacation in Hawaii.

Jamie Zimmerman, 31, was apparently alone when she lost her footing while trying to cross the Lumahai River on Kauai's north shore and was swept out to sea around 4 p.m. Monday.
Comment:
ABC News Doctor Jamie Zimmerman has died
:
"Lumahai can be dangerous for those unfamiliar with the area, particularly during the winter when surf is up on the North Shore, Blane said.
However, there were no flash flood or high surf advisories on this day.
While rescuers have responded to incidents there, there has not been a major incident in that area in recent memory, she said."
We are making a video now and again, will provide any more details as they emerge.
Our hearts go out to her friends and family.